MBOTA COMMUNICATIONS LLC
Telephone: (240) 491-2158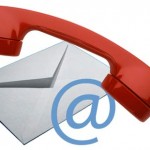 FIGHTKING POLICIES
Writing for FightKings: FightKings was created by boxing enthusiasts willing to commit their time and talent for the love of the sport. FightKings welcomes fellow enthusiasts who wish to promote boxing to provide contributions or articles on boxing news including fight interviews, match results and general commentaries.
Submission of Contributions or Articles: While FightKings seeks to exercise due diligence and reserves the right to edit all articles or contributions, we do not assume any responsibility for submissions published on FightKings.Com. By providing a contribution or article, the submitter authorizes FightKings to publish the submission, as is or with edits, with or without further recourse to the submitter, and accepts full and exclusive responsibility for any claims arising in connection with the publication of the contribution or article, except to the extent that any errors or omissions resulted from changes or edits by FightKings. Any liability claims relating to a published contribution or article, including claims relating to any incompleteness or inaccuracy, should thereby be directed to the actual contributor. FightKings however will seek to correct, retract, or remove any contribution or article that is proven to be inaccurate or inappropriate.
By making a submission to FightKings, you warrant, and accept that you warrant, that your contribution or article is original or your own creation. You further warrant that any and all copyrights related to it are owned by you and that your submission is not in violation of any agreement involving other parties.
Opinions: The opinions expressed in contributions or articles published on FightKings.Com represents the views of the contributor or submitter and should not be construed as representing any view of FightKings or its agents. Contributors or submitters are not considered members of staff of FightKings but independent writers or contributors who avail themselves of the services or functions on FightKings.Com. If you feel any contribution or article on FightKings.Com contains any material misrepresentation, please feel free to contact us and tell your side of the story for a prompt follow-up coverage to address your concerns.
Compensation: FightKings offers no financial compensation for publishing contributions or articles, but instead provides free exposure to the boxing public of your work, event, protégé or idea. FightKings sincerely hopes that such potential exposure is an adequate reward for your work. Unpaid staff positions are currently available at FightKings – and we hope to provide compensation to staff members in the future.
Copyrights: FightKings seeks to observe copyright laws and properly credit all articles or contributions. Please do not hesitate to contact us with any copyright-related questions or concerns. Event posters published on FightKings.Com are strictly used to alert boxing fans of events with the goal of bolstering fan interest and will be removed promptly following the conclusion of an event.
Links: FightKings subscribes to Google ads and occasionally provides links to other boxing-related sites. Such linkages should in no way be construed to mean that FightKings.Com in any way endorses those sites or their content. Hypertext links, the use of which may be subject to a commercial charge, do not fall within the responsibility of FightKings even though they may be available or accessible on FightKings.Com.
Write for FightKings.Com
FightKings.Com is looking for writers to expand our coverage of boxing events. We are actively searching for correspondents in Las Vegas, Atlantic City, New York, and the continent of Europe. We are also looking for feature writers to write selectively about their favorite weight division.
We can provide you with contacts for interviews with fighters, match makers, promoters, and occasionally press access to selected boxing events. If you are interested in writing feature stories about boxing, but have little experience, and you cannot get a network to air your very important viewpoints, come to FightKings.Com.
Please review our policies and send us at least three sample stories on boxing along with your profile to us today by emailing the [email protected]
WebMaster Wanted
FightKings.Com is looking for a webmaster who will be responsible for designing and updating the site. You will also be responsible for maintaining our chat room.
Contact the [email protected]
Photographers Wanted
Must have own equipment. Must me able to convert pictures, video, or live coverage into customizable clips for short feature films.
We can provide you with ringside access to boxing event. Please contact the [email protected]