The Mouthpiece – George Hanson, Jr.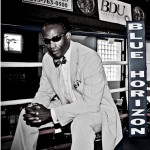 The Mouthpiece, a boxing column written by George Hanson Jr., is arguably the most intriguing and engaging commentary dedicated to the sweet science. Many of its readers exclaim, "The Mouthpiece makes me feel as though I'm in the ring with the fighters!" Hanson has made boxing coverage an art form and has been sedulous in his effort to report on established and neophyte fighters in creative stories. In the Lion's Den, a riveting piece on the bout between Miguel Cotto and Joshua Clottey, reveals the inner workings of boxing, unbeknownst to the common viewer. Hanson's story, Orlando Tilelli, features the last interview granted by former middleweight champion Joey Giardello, and shares new dimensions of the great warrior with readers who only knew of Giardello from his defense against Rubin Carter in the1999 movie The Hurricane.
In addition to composing boxing articles, for the past two years Hanson has also been a color commentator in Philadelphia for Power Productions Inc.'s Boxing Ringside Series where he has provided commentary for some of the most memorable, action-packed fights in the City of Brotherly Love.
Hailing from New Forest, Jamaica, Hanson started boxing as a teenager in Philadelphia under the tutelage of former welterweight contender, Dick Turner. He excelled, capturing four Pennsylvania State Amateur Championships—his last while a junior at Drexel University studying Accounting. According to most who have seen Hanson fight, "He is the best fighter never to have turned professional."
Hanson chose to attend Harvard Graduate School of Business, where he earned his MBA, over a professional boxing career. While at Harvard, he joined the Harvard Boxing Club where he spent many afternoons simultaneously honing his boxing skills while managing rigorous business coursework. A renaissance man, Hanson also holds a Juris Doctorate from Howard University School of Law.
He is a Certified Public Accountant and a member of the New York State Bar with a proven track record in business. Hanson's professional career began at the Big Four public accounting firm of PricewaterhouseCoopers. Over the years he has also worked in consulting, real estate development, corporate finance, mergers & acquisitions, strategic planning and financial services, both in the United States and the Caribbean.
In his spare time, Hanson volunteers as a boxing coach training young fighters about the art of boxing while sharing his life experiences and helping kids focus on their education.
Pattee Mak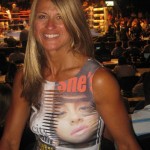 I LOVE BOXING and have been intrigued with the sport since the age of 18 when I took my first boxing class. I learned simple drills, how to wrap my hands and hit the bag(s). Even though I love boxing I did not take it seriously until I met and trained with professional boxer Jose Angel Ortiz who currently resides in South Carolina.
He pushed me to a new level of training, sparring and drills. I even overcame the intimidation of an all male gym especially since this is a male sport. Ok so I didn't rough anyone up but I think I could have taken a few of the new comers. Recently I've met a lot of wonderful people in the sport of boxing whether it be ringside, in the gym or out and about. I even had my picture taken with Don King.
One individual in particular I met along the way would have to be JacBoxer. He has introduced me to different aspects of writing, interviewing and all around media coverage. I also appeared on the Jacboxer TV Show. I'm excited to see what God has in store for me next.
Marcelo Ortigoza
Is our Correspondent based in the Phillipines
David Selwyn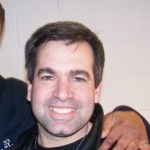 David Selwyn has been a boxing journalist since 2004. His previously wrote for BoxingScene,com and was the Vice President and writer for Fightbeat.com. David was an amateur boxer for a brief time in the 1980′s and had the privilege of being trained by the great Emile Griffith. In 2007 , David obtained his Boxing Manager's license and within 2 years turned 3 Boxer's into world champions. He also manages and advises over 12 fighters .In 2008 David was chosen by the W.I.B.A . as Boxing manger of the year for the entire world .
Ike "Jacboxer" Enwereuzor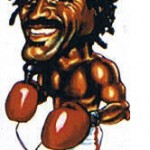 Ike Enwerezoh (r) a.k.a. Jacboxer is a boxing celebrity, writer, and talk show host of the popular Jacboxer TV Show broadcast on the www.mnn.org network where he has interviewed promoters, boxers, match makers and fans of the sport. He was one of the founding writers of Fightnews.Com and Eastsideboxing.com, and now contributes whenever he can to FightKings.Com
Jim Amato
Jim Amato writes about old school boxers from the long forgotten boxing past and teases the reader's memory with his recollection of what made these fighters legends during their time and worthy for induction into the hall of fame. He is a boxing Historian to boot.
He began covering fights in 1992 reporting on the Roberto Duran-Ken Hulsey fight in Cleveland for "Boxing Illustrated". He has since contributed articles to Boxing World, Boxing Times, Heavy Hitters, Cleveland's East Side Daily newspaper, The Neutral Corner and the IBRO Journal. He is also a member of the Boxing Writers Association Of America (BWAA) and a member of the International Boxing Research Organization (IBRO).