Categories:
Editorial
|
Comments Off

on Editorial: The life and times of Emile Griffith
By Michael Amakor —-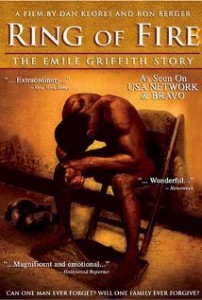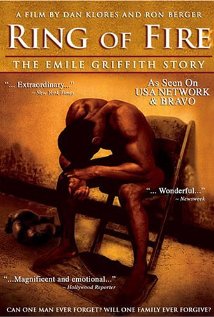 We almost rode out July without incident, but on the 23rd we learnt of the death of legendary former welterweight & middleweight champion Emile Griffith, he was 75 years old.
He is mostly remembered for his 12th round brutal KO of Benny (Kid) Paret in their bitter trilogy at Madison Square Garden on March 24, 1962. Parat slumped into a coma immediately after that KO and died ten days later elliciting a serious public reactionary furor against and boycott of the sport by tv networks for a while.
They intense drama, and events leading up to that tragedy and the aftermath were all memorialized in a documentary called "Ring of Fire": The Emile Griffith Story, released in 2005. Emille endured many indignities from the fallout from that fight, but fought on winning and losing title shots before retiring after his last fight in 1977.
Many years later it was reported that he had fallen on hard times and was living on a monthly Social Security check which reportedly was not enough to cover his food and lodging expenses. During those trying times, poorly planned and uncoordinated fund raisers were staged for his benefit with little success and by all accounts he lived out his last days in dire financial straits before succumbing to the grim reaper.
Perhaps now, Emille's story, might encourage boxing to get serious about creating a fund to pay former champions like Emille decent pensions, because presently, and unlike the NBA or the NFL, boxing remains one of the few sports without a commission that could create and manage such an endeavor.
It is indeed a sad commentary for boxing that legendary champions like Emile who amassed an incredible record of 112 professional fights consisting of 85 wins, 24 losses, 2 draws with 23KO's and headlining 28 events at Madison Square Garden lived out his last days in a NY nursing home while possibly receiving cashless platitudes and plaques from a seemingly insensitive fan base.
On the downside, this has always been one of Boxing's many problems, on the upside who can ever forget the great fights showcasing Emille Griffith. RIP.
Related Articles: