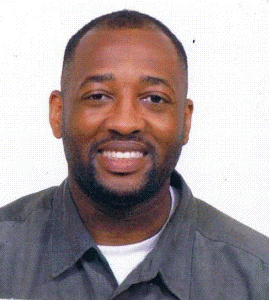 From The Chronicles of Boxing's Saint Michael
By Michael Amakor| December 9, 2014
As in September, I once again ran out of gas in the 10th & 11th championship rounds of October & November with this column, but I recovered to complete them and will unleash a few more flurries to close out the 12th and final round.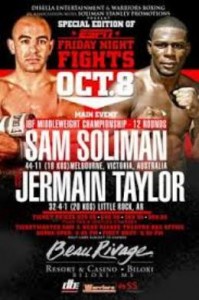 In the first week of October, Hassan N'Dam won a UD over Curtis Stevens in an eliminator for the right to challenge Jermaine Taylor who defeated aging Sam Soliman to regain the IBF Middleweight title. How Taylor even earned this title shot is another story altogether, but it is all irrelevant as he is now the champion. However he will not have too much time to savor his victory as he has assault and battery charges pending against him and an upcoming court fight that may turn out to be the toughest fight of his life, just when things started to look up for him in boxing, we wish him luck.
The WBA ordered negotiations to begin between "regular" heavyweight champion Ruslan Chagaev and "interim" champion Luis Ortiz, but there has been no word to date about when that fight will happen. The WBA in its infinite wisdom was compelled into this situation due to the many complication in boxing, but this situation is bizarre as very few boxing fans know who they are and IBF/IBO/WBA/WBO Champ Wladimir Klitschko is still the dominant unified champion who has been actively defending his champions with a record number of defenses, everyone knows he is the champion, so who are these paper champions everyone keeps asking, only in boxing. Alex Povetkin scored a brutal 10th round stoppage over Carlos Takam to remain a destructive force at heavyweight. Too bad he came during this era, because he would still have been the regular WBA champion if he had not had to fight Wladimir Klitschko.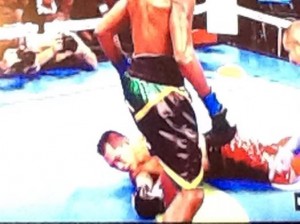 In a mild shocker, Nicholas "Axeman" Walters decapitated Nonito Donaire in the sixth round to become the WBA featherweight champion. In other news, Canelo Alvarez pulled out of a bout with a thoroughly vexed Joshua Clottey citing injury. We can sympathize with Clottey, over the lost payday, but nobody believed he would win that fight. Speaking of potential paydays, former Heavyweight champion Shannon Briggs has persisted in menacing and taunting Wladimir, in October he accosted the champ while he was paddling off the waters of Hollywood, Florida and caused him to lose his balance and fall into the water. The normally calm Klitschko exclaimed while swimming to regain his footing on the canoe, "You have crossed the line" and many cannot help but agree with him. Boxing knows Briggs does not have a chance in hell of beating Wlad, but the fight might be made because of the marquee value of the fight after all of Briggs promotional antics.
The documentary "I Am Ali" opened to rave reviews about its original content, have you watched it, what do you think. K9 Cornelius Bundrage regained the IBF Jr middleweight title by a 12th round decision over Carlos Molina, but none of the champions seems interested in fighting him and he has not called anybody out yet.
On the legal front, a federal judge ruled that Andre Ward will not have to arbitrate his fight over money with his late promoter Dan Goossen and etcetera. Ward also amended his complaint to name Goossen's estate and Goossen Tutor Promotions as defendants. This legal tussle has kept Ward out of the ring for some time now, boxing cannot wait for it to end so Ward can return to the ring unencumbered. In another legal drama, former WBC middleweight champion Julio Cesar Chavez Jr. thinks he is a free agent but Top Rank asserts that the still have him under contract. Like Ward, this legal quagmire has prevented Chavez, Jr from fighting since March of this year. When did boxing get this complicated.
Former Heavyweight champion Leon Spinks underwent two successful abdominal surgeries but he has a long recovery ahead of him, we pray for the champ.
Watch out for November Wrap coming soon, and tell everyone about FightKings.Com.
Related Articles: