(About 1960's Heavyweight Contender Thad Spencer) by Adam Heach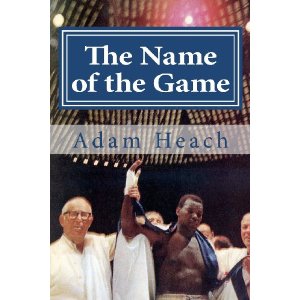 When I received this book to review I was kind of skeptical. I was not familiar with the author. Also how could a book on former 1960's heavyweight contender Thad Spencer involve 400+ pages of text ?
Well I must say I was pleasantly surprised. Author Adam Heach really did his homework on this book. Spencer's time in the limelight was brief but it was also full of controversy. Heach ties together the ups and downs of Spencer's roller coaster career with the hopes and dreams of manager Willie Ketchum. All the very respected Ketchum wanted was a heavyweight champion. He thought he had one after Spencer upset Ernie Terrell in wave one of the 1967-68 WBA Eight Man Elimination tourney. Spencer's issues with ego,hard partying and lack of dedication was like a cold slap in the face to Ketchum when Spencer lost his next fight to Jerry Quarry. Spencer would never again resurface as a legitimate conender.
Spencer would try his hand at promoting but his life would always be one of peaks and valleys. The book really was a very interesting read with some nice photos.I highly recommend it.
For information on obtaining a copy of the book,contact the author at…[email protected]
Jim Amato
Related Articles: