Categories:
Featured Article
|
Comments Off

on Cruiserweight Boxing News Summary for October 2014
By Michael Amakor | October 26, 2014
Culled from Cruiserweight Boxing News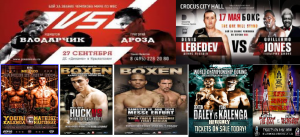 The cruiserweight division has been in a funk recently. At the beginning of the year we started out with Denis Lebedev (26-2, 20KOs) as champion at the WBA, Krzysztof Wlodarczyk (49-3-1, 35KOs) at the WBC, Marco Huck (38-2-1, 26KOs) at the WBO, Yuan Hernandez (29-1, 14KOs) at the IBF, Ola Afolabi (21-3-4, 10KO's) at the IBO and Roy Jones (59-8, 42KOs) holding the German version of the WBU all seemingly in position for a unification contest if it would only be arranged, especially with the entry of Roy Jones into the Division's championship picture.
However there has been no push for unification by the fighters or any of the stakeholders to date. None of the champions are calling each other out and none of them has expressed a strong desire to be the Undisputed Cruiserweight champion. The Division needs to focus on getting an undisputed champion who will attract fans to help earn the monster paydays lacking in the division causing it to be the proverbial pit stop for fighters on their way to the heavyweight division.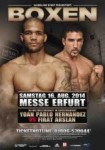 Instead of unification, we saw a rash of defenses with aging former champions Firat Arslan being recycled against Wlodarczyk and Hernandez after the Huck rematch and Giacobbe Fragomeni against Wlodarczyk and Rakhim Chakhkiev (20-2). A case could be made for Arslan getting three title shots almost in a row because he comes to fight every time and many thought he beat Huck the first time, however after these losses he need to make way for other contenders, the same can be said for Fragomeni.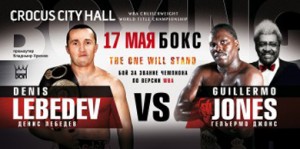 You would recall that the WBA reinstated Dennis Lebedev after Guillermo Jones brutalized him in their fight in May 2013 only to be later tested positive for a banned substance. Well after a lot of haggling a rematch was ordered, and after many postponed purse bids and re-negotiations the fight was scheduled, and Guillermo and Don King arrived in Moscow only for the fight to be cancelled hours before the figiht was to take place after Guillermo Jones tested positive for a banned substance again.
Words cannot describe the consternation of the boxing community at this disastrous event and the rage broiled over into a $2.4m lawsuit against Guillermo's promoter, Don King, by team Lebedev. Now we all know Don King has committed many crimes against boxers in the past but how can you fault him for Guillermo ingesting a banned substance. Guillermo a veteran of the game and a two time champion should have known better after getting slapped on the wrist the first time. What is maddening about his positive test is that he has the ability to beat Lebedev unaided, or in retrospect may be not, because why did he take them before the fight.
During the negotiations to secure the rematch with Lebedev and regain some kind of championship status, he proferred all kinds of reasons for his use of the banned substance. To be tested positive again for the rematch is absolutely unforgivable and utterly disrespectful to Boxing. You cannot help feeling sorry for Don King though for all the trouble he has gone through, not only was he held liable for breach of contract for the cancellation of the fight,he has at the same time lost control of the WBA cruiserweight title.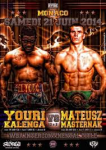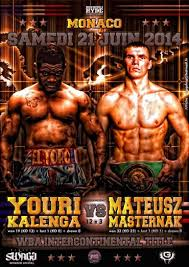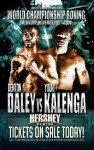 In the interim during all this confusion, the WBA in its infinite wisdom had a contest for the interim cruiserweight title between Youri Kalenga and  Masternak, with Kalenga (20-1,13KOs) emerging as the new champion. And who can blame the WBA for Kalenga especially with all the confusion created by Guillermo Jones complications. However, we are happy to see the WBA move past Guillermo as Lebedev defended his WBA title by knocking out previously undefeated Pawel Kolodziej in just two rounds a few days ago. Hopefully at some point Kalenga and Lebedev will clash for ultimate supremacy at the WBA, but Kalenga is set to defend his interim title against overmatched NABF champion Denton Delay (12-0, 6KOs) first on November 15.
Roy Jones the holder of the German version of the WBU belt made two meaningless title defenses against hand picked journey men. Simply put the WBU is milking the marquee status of Roy Jones to sell tickets and to gain name recognition for its title. Not a bad move on their part as Jones still has some fight left in him, but the German WBU may have been better served by having a top ten contender hold and seek unification against the other stars of the division. Jones despite his championship pedigree is not even ranked as a top 10 contender by any the other sanctioning bodies and he is not even a top 20 cruiserweight contender according to boxrec.com.
There is some good news however, as the IBF has ordered Hernandez to defend his title against FightKings #6 ranked contender Ola Afolabi on December 6. However, that fight is not billed as a unification contest thereby losing some of its marquee value. According to the IBO's website Afolabi is still champion and it is not clear whether he will retain his title if he defeats Hernandez. Nevertheless all boxing fans need to tune in for a bloodbath as Afolabi should be hardened from his wars with #1 ranked Huck and ring magazine champion Hernandez has had a chance to recuperate, so get your popcorn ready for a long night.
Long time defending champion Wlodarczyk four year reign came to an end against Grigord Drozd (39-1, 27KO's) this month and Marco Huck remains the number 1 ranked fighter in the division after twice putting down the Arslan insurrection followed by a soft defense against Larghetti – you earned it, Huck.
However, the cruiserweight division is on the verge of losing Huck as he has expressed interest in stepping up to the heavyweight division to face Wladimir Klitshcko for his title and who can blame him as there is no traction for a mega fight in the cruiserweight division.
This sad situation could potentially be avoided if a unification contest could be arranged between the other cruiserweight champions who are mostly based or fight in Germany. It makes a lot of business sense for the sanctioning bodies and promoters to come together to promote a mega fight to make money and to benefit the division, but it has not happened yet.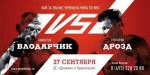 Over the past year we saw Troy Ross, Mateusz Masternak and Danny Green fell off the top 10 rankings either due to losses, retirement or inactivity. After compiling our rankings today, we saw fit to downgrade Hernandez to the #3 spot due to inactivity. New entry Drozd is in on there because of his victory over Wlodarczyk and his impressive record. Chakhkiev stepped up to #7 after two recent victories including securing the European Cruiserweight title. Finally, we would like to congratulate Victor Ramirez for earning the #10 spot over the unproven Nathan Cleverly and recently active BJ Flores. Firat Arslan, and Guillermo Jones fell of our table for obvious reasons, but it is bittersweet to see the exit of previously #2 ranked Guillermo Jones from the ratings or may be not.
Till the next update, Long Live the Cruiserweight Division.
CRUISERWEIGHT RANKING
01. MARCO HUCK
02. Dennis Lebedev
03. Yoan Pablo Hernandez
04. Grigory Drozd
05. Kryystof Wlodarczyk
06. Ola Afolabi
07. Rakhim Chakhkiev
08. Thabiso Mchunu
09. Ilunga Makabu
10. Victor Ramirez
______________________
Michael Amakor is the Editor of Cruiserweight Boxing News. He also serves as the Editor of FightKings.Com and African boxing News and you can follow him on Facebook or contact him at [email protected]
Related Articles: