Categories:
Featured Article
|
Comments Off

on Goossen Passing, BMBP Boxing & More
Arizona Boxing News & Notes With Don Smith
Goossen Passing, BMBP Boxing & More
Boxing Fans,
The passing of Promoter and boxing legend Dan Goossen on Monday September 29 from a very aggressive form of liver cancer, casts a dark and giant shadow over boxing; he was a well-respected figure in the sport.
My sympathies go out to his family. Mr. Goossen was very accessible for an interview session (via email a few months ago) and he didn't put any restrictions on our conversation. He told me he loved Arizona and thought the state was producing some fine young boxers including Abel Ramos, Casa Grande, Arizona, who appeared on one of his cards earlier this year. Ramos is near full recovery from a broken hand injury he suffered from his last fight. Abel signed q contract with Journeyman promotions last year.
Veteran boxer Rollin Williams and I reminisced about the boxing icon shortly after hearing of his tragic death. Williams remembered fighting for Goossen four times and each time was an honorable experience according to the 48 year old Williams who lost a controversial six round UD decision to Andrew "Hurricane" Hernandez at the Phoenix Convention Center on Friday September 26. He told this columnist, he would like a 10 round rematch in Phoenix. Williams thinks he deserves a fair shake in the ring and laments about his 3 consecutive losses since launching his ring comeback. The affable pugilist didn't agree with his latest scorecard and he wasn't alone. I was unable to attend, but one local trainer said didn't bet on the fight and in his opinion should have been scored a draw.
Goossen's Legacy will not be forgotten. His long list of fighters he promoted over the past quarter of a century include: Andre Ward, Chris Arreola, James Toney, Michael Nunn, David Reid, Terry Norris, Floyd Mayweather Jr., David Tau, Paul Williams, Gabriel and Rafael Ruelas, Bernard Hopkins and many more boxing stars
Mr. Goossen began in the sport when, along with his nine brothers and sisters, he founded Ten Goose Boxing, promoting regular shows at Reseda Country Club in Reseda, California. He was an innovative thinker and force who championed the rights of boxers and supported a California State legislative passed pension plan for professional boxers who earned money while fighting in the state of California. I will miss his presence in boxing and my condolence to his family…RIP!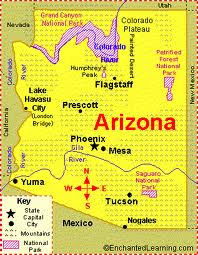 BMBP Show: I was unable to attend to attend the Phoenix Fight Night Show at the Phoenix Convention Center on Friday September 26 due to the illness of a friend. For your peace of mind, it wasn't the Ebola virus. Special thanks to Arizona Department of Racing PIO and Arizona State Legislative liaison Greg Stiles for sending me the bout results. The attendance was recorded at 844and the walk-up total, according to a box-office source, was reported to be 121; A very decent number considering a late start by Ben Miranda Boxing Promotions and company's failure to notify several members of the print media who, for some strange reason, were kept in the dark and out of the loop.
The after party was held at the Monarch Theater on Washington in Downtown Phoenix and some of the participating fighters, attended. An email inquiry concerning bout results and other event particulars was sent to Erica Cardenas (PR Specialist) and she referred me to the promoter (Ben Miranda Promotions) who failed to respond to my request for whatever reason. Once again, thank you Mr. Stiles.
Here is the official bout results recorded on Friday, September 26. Also, I have included news of suspensions and aside remarks listed on the bout sheet. Seven bouts were initially planned, but one match was cancelled leaving a total of 6 executed bouts.
(1)    Phoenix fighter Tim Riddell upped his record to 2-0 with a 1st round (53 seconds) TKO victory over Matthew Saenz (0-1) who was making his pro debut. Saenz suspended for 30 days, fighter has minimal skills according to Judge remark section. Result not posted on Box-Rec. Referee Chris Flores called the fight. (2)Phoenix fighter Mario Esparza upped his record to 2-0-1 with a 55 second 1st round TK) victory over professional debuter Edgar Galvez (0-1) Galvez is suspended for 30 days and according to Red flag warning; has minimal skills Referee Wes Melton called the fight. Result not posted on Box-Rec. (3) Phoenix fighter Paul "Ziggy" Romero upped his record to 2-0-1 with a 1st round (2:22) TKO victory over Juan Francisco Castillo whose record dropped to 0-2 and both losses were by Technical Knockout. Mr. Castillo was knocked down 3 times in the first round and placed on a 30 day suspension. Referee Chris Flores called the fight and according to red flag warning: fighter still has minimal skills. Result not posted don Box-Rec. (4)Emilio Garcia's record climbed to 8-1-1 as he bested Manuel Galaviz, 8-13, (knocked out 6 of his last 8 fights)   with a 1:59 1st round TKO. Wes Melton served as referee and Galaviz suspended for 30 days. Result not posted on Box-Rec. (5) Phoenix's Keenan Scott Carbajal upped his record to 5-1-1 after referee Chris Flores called the bout at the 39 second mark of the second stanza over Jason Tresvan (0-4) who was placed on 1 year suspension due to 3 consecutive knockouts in a row. According to Red Flag warning: Tresvan still has minimal skills. (6) In the 6 round main event, Andrew "Hurricane" Hernandez (7-0-1 w 1 NC) scored a 58-55, 60-55, 59-55 UD victory over fellow Phoenician Rollin Williams.  According to one insider, BMBP plans to stage another boxing program on November 22 in Phoenix, at a location yet to be determined. Their aim, according to a freshly minted press release is to "rejuvenate" boxing in Arizona. This column will inform our readers when details arrive.
UFC News: 135 lb. Brazilian UFC fighter Bethe Correia (9-0) is calling out UFC Superstar Rhonda Rousey (10-0) but the Brazilian will have to wait until Rhonda takes on challenger Cat Zingo later this year. Bethe goes on to describe Rhonda's "Four Horsewomen "Team as a joke. Pin, baby, pin…UFC fighter Cung Le has tested positive for HGH following his August 23 loss to Michael Bisping   in Macau, China.
More Boxing News: Emilio Garcia has signed with Iron Boy for their November 15 Celebrity Show and other fighters expected on the show include Francisco De Vaca, Manny Nieves, Victor Castro, Daniel Garcia, Juanito Garcia and possibly Alexis Zazueta who got bumped on the last Iron Boy Show. All bouts are subject to change. Emilio's dad shook my hand at the weigh-in for the BMBP show which surprised me since we hadn't spoken since our well-publicized run-in at the Copper Gloves years ago at the Arizona State fair. The next Iron Boy Show (XV1) is scheduled for October 10 in El Paso Texas at the Alpha Athletic Center. Izaac Cordona (9-0) and Sijuola Aide Shabazz (5-1) tangle again. This time the two super middleweights meet as professionals. The Shabazz man won the amateur go around, but this one is for money. The Center holds 5,000 and there are still $10.00 seats available; good chance to see prime time boxing at an affordable price.   …. Iron Boy thought about doing a boxing show near Super Bowl Time but thought better when considering the price of hotel rooms during Super Bowl Week….Five Time World Boxing Champion Michael Carbajal is thinking about hosting a glitzy party during Super Bowl week for charity…. Chris Valdez, coach at Old School Gym in Tucson is excited about boxing newcomers Tony Pina and Daniel Talafox. His other high end prospect Brian Kellogg is taking some time off painting cars. Chris is high on the kid….The El Paso Iron Boy show on October 10 might feature 9 bouts if everyone gets their medicals competed on time; 8 is set in cement, almost ….Copper Gloves Tournament set for October 15-16 at the Arizona State Fairgrounds; tons of fun and excitement! Admission is free before 6 p.m. with donation on 15th. Please, check Arizona State Fair Website for donation instructions….other amateur boxing outings include: 4th Annual Damon Bahe Boxing Memorial on Saturday October 11, check USA Boxing Arizona for details….San Luis, Arizona boxing Show on October 18; call 928-341-8574 for details….New World Sport Boxing Club is hosting an amateur show on October 18th; call the club for details….Salvation Army (Ray Kroc Center) hosts a show on October 19. Call center for details…And finally, The Gene Lewis Tournament on 6th, 7th and 8th of November in Mesa. Call gym for info…. Former welterweight Javier Loya has been working out at the Central Gym for possible preparation for a comeback, he now weighs somewhere near 170 lbs. …Until Next Time!
Related Articles: