Posted by George Hanson., Jr Esq. on Dec 13, 2014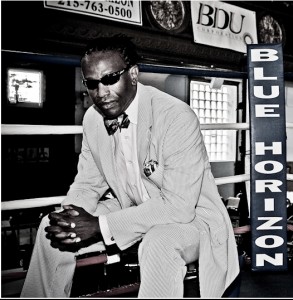 The Mouthpiece
Haven't You Hurd?—Haymon-Claus Came to Town!
Douglas Stops Charles
By: George Hanson Jr., Esq.
Date: Friday, December 5, 2014
Venue: Harrah's Chester Casino & Racetrack, Chester, Pennsylvania
Promoters: XF Events and King's Promotion,
Ring Announcer: Nino Del Buono
Referees: Gary Rosato & David Franciosi
Matchmaker: Marshall Kauffman
Coverage: www.gofightlive.com
Photos: Darryl Cobb Jr. & John DiSanto
Much have been written about the recluse—hardly ever seen or heard but widely felt boxing power broker—Al Haymon. Thus, allow me—a literary lemming—attempt to swim across the wide body of misconceptions in hope of getting to the other side of our subject at hand. If that last sentence went over your head, don't worry about it. Google "lemmings" and draw your own conclusion. What most of us truly know about Haymon couldn't fit on the back of a postage stamp. Every fight on the six-bout card featured an undefeated prospect signed to Haymon Sports LLC. I wasn't privy to the inner workings of the promotion but given the totality of the circumstances it is reasonable to assume that Haymon paid the purses and expenses of all twelve combatants. Yes, Haymon-Claus came to town with six of his gloved elves.
Kudos to Haymon for having the insight and foresight to sign junior-lightweight Omar "Super O" Douglas (12 wins – 0 losses – 0 draws – 9 kos) of Wilmington, Delaware. The kid is special and was spectacular in his scheduled six-rounder against Osnel "Prince" Charles (10 wins – 11 losses – 1 draw – 1 ko) of Haiti, fighting out of Atlantic City, New Jersey.
The thirty year-old Charles, who took the fight on four days' notice, went 9 wins – 2 losses – 0 draws – 1 knockout in the first half of his career. In his eleventh bout on June 25, 2011 he scored a stunning one-punch first round knockout of Anthony Flores that left many flabbergasted since Flores was favored to win. What was once a promising career has taken a dramatic downturn with the proud fighter posting an abysmal record of 1 win – 9 losses – 1 draw – 0 knockout since that momentous victory. He was somewhat perturbed that Douglas' camp had predicted that he would suffer a similar fate as Flores—a first round knockout loss.
Supremely confident, with his father by his side, the 23 year-old Douglas recounted his amateur victory over Charles six year aback during our pre-fight interview. "I was a kid facing a grown man. Tonight he will be facing another grown man." He further added, "I will be boxing, counter-punching and controlling the fight. I will set him up and knock him out!"
Referee Franciosi gave the instructions, the combatants retreated to their respective corners and the gong sounded. Charles worked behind a stiff jab while moving as Douglas stalked calculating his distance and timing before connecting with a jack-hammer Bennie Briscoe-like jab. Charles kept circling, sticking and moving with his adversary walking him down with a hard jab as both missed with combinations.
The round was winding down when like a mongoose striking a cobra; Douglas lashed out with a lightening quick left hook that careened off the right side of Charles head sending him to the canvas halfway through the bottom strand of the ropes. The referee reached the count of eight before Charles attempted to rise only to return to the canvas. The fight was over at 2:21 of the opening stanza.
Undefeated middleweight Caleb "Sweet Hands" Plant (4 wins – 0 losses – 0 draws – 3 kos) of Ashland City, Tennessee needed a mere 1:35 to demolish and dispose of Daryl Gardner (2 wins – 4 losses – 0 draws – 2 kos) of Spokane, Washington. Plant landed a left hook to the body then reloaded and delivered the same punch to the side of Gardner's head sending him sprawling on his back as though he was sun-bathing in Montego Bay, Jamaica basking in the overhead ring lights. Referee Franciosi administered the 10-count and Plant was declared the winner by knockout.
In a scheduled six round middleweight bout Jarret "Swift" Hurd (13 wins – 0 losses – 0 draws – 8 kos) of Accokeek, Maryland and southpaw Emanuel "Loco" Sanchez (5 wins – 1 loss – 0 draws – 1 ko) found a cure for insomnia. For six uneventful rounds Hurd followed a retreating Sanchez around the ring appearing uninterested, never throwing a combination, attempting to land a knockout blow with his right hand. After the second round I focused less on the fight and more on the fans as Hurd supporters yelled "Bring the heat Swift" with Sanchez's friend retorting, "Don't play with him Loco!" Well, it's safe to say that Hurd left the heat back in Maryland and Loco wasn't playing—he was hell-bent on surviving because he never mounted a tangible attack giving ground round after round. I wasn't the only person applauding when Nino Del Buono announced the final round. One judge had it a draw, 57-57 but was overruled by the others who scored it 59-55 and 58-56 for Hurd who won by majority decision.
My fellow Jamaican Earl "The Flash" Newman (2 wins – 0 losses – 0 draws – 2 kos) of Brooklyn, New York lived up to his moniker in his four-round cruiserweight bout with Jade "The Spade" Ealy (1 win – 1 loss – 0 draws – 1 ko) of Georgia. The twenty-three year-old Newman who started boxing in 2010 to lose weight rapidly rose through the amateur ranks winning the 2013 National Golden Gloves, National PAL tournament and World Golden Gloves. The son of Jamaican immigrants— mother a nurse and father a radiologist—decided to withdraw from New York City Technical College where he was studying to follow in dad's footsteps after an offer from Haymon.
The opening round was being fought on even terms with Ealy sticking and moving while exchanging jabs with a pursuing Newman. But, in the blink of an eye, Newman cornered Ealy and unloaded with a combination to the head and body. Ealy folded like a cheap aluminum chair bending from the waist with his hands covering his face. Newman unloaded cracking him in the ribcage and the side of the head with hooks and uppercuts forcing referee Franciosi to rescue the hapless fighter saving him from further punishment stopping the bout at 2:57. Newman was declared the winner by technical knockout.
Philadelphia featherweight Stephen "Scooter" Fulton (2 wins – 0 losses – 0 draws – 1 ko) squared off against the ever-rugged Benjamin "The Shadow" Burgos (2 wins – 9 losses – 1 draw – 0 kos) of Mount Pocono, Pennsylvania in a scheduled four-round bout.
The 21 year-old Fulton established his jab early driving it into Burgos' midsection sending him backwards. Fulton controlled the pace and tempo as he was just one step ahead of the relentless Burgos who came forward but was unable to thwart the offensive wizardry of his younger opponent—six years his junior.
In the second round they stood toe-to-toe as Fulton connected with some hard left hooks and uppercuts to the head and body rocking Burgos who was resilient and persistent. Burgos got on his ten-speed bicycle in the third round as Fulton walked him down attempting to separate him from his senses with left hooks and straight rights that found their mark. The fight continued at the same pace in the final round with Burgos being deducted a point for rabbit punching. No surprise that all three judges scored it 40-35 for Fulton.
Since joining the punch-for-pay ranks on February 7th, undefeated Philly junior-welterweight Milton "El Santo" Santiago has become the hardest working man in pugilism. The high school senior who celebrated his eighteenth birthday on September 15th entered his eighth bout tonight against the unpredictable Travis "The Animal" Thompson (7 wins – 11 losses – 3 draws – 3 kos) of Pottstown, Pennsylvania—a four rounder.
Santiago (7 wins – 0 losses – 0 draws – 3 kos) pressed the action from the opening bell attacking Thompson's ribcage with left hooks whacking away while occasionally switching from the orthodox to the southpaw stance.
Never one to be dissuaded, the shorter compact Thompson realized that his only chance of survival or winning was to turn this bout into a dog fight by using any and every tactic that would keep him close to Santiago. It turned out to be a rough and tumble affair with Santiago's speed, power and adjustability being the deciding factors. He was able to control Thompson and neutralize his unorthodox tactics winning a unanimous decision 40-36 on all scorecards.

It was an auspicious night for the Haymon acolytes—six victories—three by first round knockout and three by decision. The sizable crowd enjoyed the action absent of one bout that made watching paint dry an exhilarating alternative. No need to complain because for the first time, I made it home in time to watch the 11 o'clock news.
Continue to support the sweet science, and remember, always carry your mouthpiece!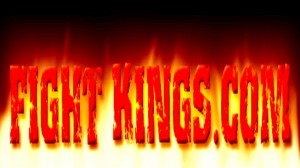 Related Articles: