Categories:
Featured Article
|
Comments Off

on November 2004 Report from the Chronicles of Boxing's Saint Michael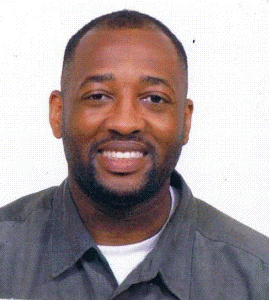 From The Chronicles of Boxing's Saint Michael
By Michael Amakor| December 9, 2014
Shannon Briggs started off November securing an impressive 50th career win over a rank journeyman and then flew to Germany and attempted to crash Wladimir Klitschko events in preparation for a title defense against Pulev. His many attempts at goading Wladimir into a fight while sometimes entertaining, have bordered on criminal and downright creepy, but videos of his antics have generated thousands of views on YouTube and there is a real possibility that of a mega fight between the two might take place in 2015.
Briggs who was on hand to witness Wladimir's destruction of Pulev in the 5th round has apparently forgotten the brutal beating he received at the hands of Vitali Klitschko, Wladimir's older brother, and the coma he was in after that fight because he remains undeterred in his quest to fight Wladimir. He will receive a more severe beating and a fist full of dollars if he keeps up with his pursuit of Wladimir, we just hope he will consider it worth all the pain after the beating.
Felix Sturm and Robert Stieglitz fought to a draw in a twelve round war that most stateside fans missed because it was in Germany. That fight was an eliminator for the right to fight Arthur Abraham the current WBO champion, so it is very possible there will be rematch.
Heavyweight Tomasz Adamek suffered a 10th round decision loss to Szpilka in Poland in a mild upset. Adamek has hinted at retirement, but until he is inducted into the hall of fame, do not hold your breath. Mansour returned to the win column with a KO over Fred Kassi, but he will need many more victories before he can earn a heavyweight title shot anytime soon.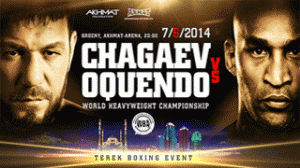 Boxing once again aired its dirty laundry with shocking allegations and counter claims in the aftermath of the July 6th Oquendo vs. Chageav heavyweight title fight in Russia. Oquendo claims he did not receive the $1 million dollar payday promised him for the fight or the rematch, which was to have taken place within 120 days in the event that he lost. The Russian Anti-Doping Agency (RUSADA) and the World Boxing Association (WBA) announced that Oquendo tested positive for some prohibited substances. Oquendo's camp counterclaimed that members from Team Chagaev more or less held either Oquendo or members of his team against their will and forced Oquendo against his will to a drug test suggesting that the results may have been tampered with. Team Oquendo also alleged that he or his team members were threatened against winning the fight with Chagaev. Team Oquendo also claims that there was a long delay before the return of their passports when they tried to leave Russia. Both camps are trading accusations back and forth it is very difficult to comb through the mess, but it is a black eye for the sport, if even a grain of these allegations are true.
On the legal front, a judge found former Champ Ricky Burns wrongfully terminated his promotional contract with Frank Warren. Now Warren may have won the legal battle in the eyes of the law but Ricky Burns's career has suffered immeasurably since signing up with Frank Warren. We really hope that fighters can be allowed to fight and not get sidelined by legal tussles.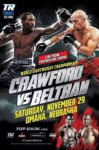 Terrence Crawford defeated Ray Beltran to retain his WBO lightweight title in a dominant performance that displayed his first rate boxing skills. This guy can fight. In the UK, Tyson Fury won all rounds in his rematch with Derrick Chisora. Perhaps Fury has Chisora's number or Chisora is burnt out from trashing he has taken over the years, and particularly in his last fight with David Haye, we will find out for sure in his next fight. Fury is now the WBO mandatory challenger to world champion Wladimir Klitschko.
On that undercard, 2008 Olympian Billy Joe Saunders won a decision over Chris Eubank Jr. in a highly anticipated grudge match. WBC/WBA/WBO/IBF female welterweight champion Cecilia Braekhus defended her titles Retzke to remain the undisputed champion of the featherweight division.
Provodnikov stopped aging veteran Castillo in five rounds and 62-year-old Hollywood actor Mickey Rourke scored a second round KO over no-hoper Elliot Seymour in a fight many rumored to have been fixed on the undercard.
Ramon Alvarez (Canelo Alvarez's brother) stopped former WBA junior welterweight champion Vivian Harris to capture the vacant IBF North American light middleweight title.
The IBF Cruiserweight title fight between Hernandez and Afolabi was postponed because Hernandez claimed to have suffered a splintered cartilage. Both Donovan George and Lucian Bute both pulled out of fights against Jean Pascal and Roberto Bolonti for a variety of reasons in unusual drama from Canada. Youri Kalenga defended his WBA interim cruiser champion against the overmatched Denton Delay and handed him his first defeat and in a refreshing dose of fresh air has began calling out all the other cruiserweight champion "Give me any and all of them!".
Former three -time world light middleweight challenger Troy Waters is fighting cancer and reportedly underwent chemotherapy, we hope he recovers.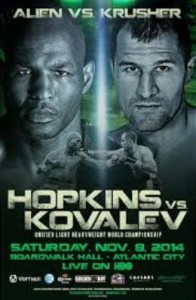 The most important fight in November was the unification title fight between 49 year old IBA/IBF/WBA Champion Bernard Hopkins against WBO Champ Sergey Kovalev at the Boardwalk Hall in Atlantic, The article "Hopkin's Gets Krushed – But Still Determined To Play At a Young Man's Game" by Michael Amakor sums up the clash and its aftermath. Check it out.
A close runner up behind that fight was the tussle between Manny Pacquaio and Chris Algieri who was touted as the underdog kid that could upset Pacquaio and

claim all his laurels. It never came to pass as Pacquaio won all the rounds in thoroughly outclassing an Algieri who was stripped of the WBO light welterweight title for daring to step up to face Pacquaio. After the fight, the usual post-fight questions posed to Pacquaio centered around the long awaited fight with Floyd Mayweather. Pacquaio made the right noises as usual but it is still very uncertain whether that fight will ever happen.
There is still a lot of boxing of in December on both HBO and Showtime so stay tuned and please leave your comments on the articles so we can serve you better. Good Bye 12/7/2014
Related Articles: