Categories:
Featured Article
|
Comments Off

on Olivares Tears Tendon, Sad to Hear, Boxing Noise & More
Arizona Boxing News & Notes With Don Smith
Olivares Tears Tendon, Sad to Hear, Boxing Noise & More
Boxing Fans,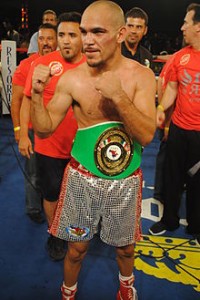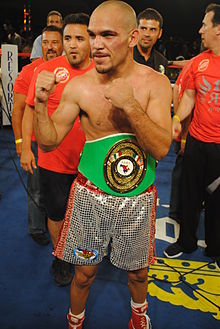 WBO NABF lightweight champion Raymundo Beltran is hosting a fundraiser to benefit two 8 year old children battling cancer (Melvin Garcia & Airum Hernandez) at Karla's Kitchen on Saturday, June 7 between the hours of 4-6 p.m. Helping people is in Ray's DNA and offhand I can't think of anyone more generous with his time than the humble champ who resides in Phoenix, Arizona.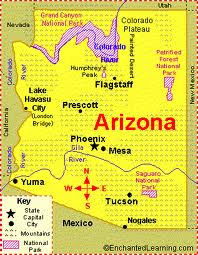 Top Rank Prospect Trevor McCumby has been invited to participate in the event. Karla's Kitchen aka Karla's Sports Lounge and Restaurant is located at 2448 West Grand Avenue in Phoenix. Boxing fans can help the two kids by making a monetary donation for autograph's and or pictures with the special guests. 100% of the proceeds will go directly to the kids and their struggle with Cancer. MI Patio Restaurant donated a dinner for two and one baseball fan tossed in a pair of Cub vs. Diamond back tickets (July 20) the two items + an official baseball signed by Diamond Back pitcher Addison Reed and an official D Back muffler (in package). For more information, call 602-252-1160. Go to eBay for other auction items included Manny Pacquiao signed glove. Good cause. Special thanks to Diamond Back good guy Quincy Lee for his Cooperation with the D' Back donation. If you can't go, please help in any way you can.
Out 6-8 Weeks: 21 year old light welterweight SMS prospect Luis Olivares left hand injury has been diagnosed (MRI) as a torn tendon which will not require surgery, but a minimum of 6-8 weeks of rest. Without getting too technical, it is the secondary Tendon that was affected. Luis resumed sparring after applying heat and ice treatments. Thank goodness the MRI was able to detect the seriousness of the injury. The Glendale Arizona pugilist is 7-0- w/5 knockouts and popular fighter hope to box t at least one more time before Christmas; quite a setback for a big time prospect.
Boxing Noise: I talked to Alexis Zazueta's dad and confidant at the Kroc Center Smoker recently and he told me his son hopes to fight on the still unofficial Top Rank/Iron Boy card at the Celebrity Theater in Phoenix on July 6. I suggested his kid start fighting out of state and Mr. Zazueta told me there are discussions about a bout in Mississippi. The youngster with a 2-0 record has talent which is more than I can say about his two easily defeated opponents.
Sad to Hear: Boxing mentor & Coach Damien Augustus Stone (Stone Hard Boxing in Chandler) was arrested on May 23 (around 6 p.m.) in Mesa Arizona for F2 child prostitution. For the lay person, the charge is listed as a felony second class which if convicted normally means a prison term for the defendant. According to court documents, a third party put up a surety bond (10% collateral) before Mr. Stone was released on 5/25/14. . I couldn't determine whether or not he was ordered to wear a monitoring device or not at the time his release. Mr. Stone faces arraignment hearing on Monday June 9 at 8:30 am in Superior Court, downtown Phoenix, Arizona.
The location of his arrest was in Southwest Mesa @ 1666 S. Dobson on 5/23/14 @ 6 pm. According to a statement released by Mesa Police and a subsequent telephone call, Mr. Stone tried to flee and resist arrest before the former Air Force veteran was taken into custody.
In his police mug shot, I noticed a large bandage or band aid on the right side (positioned vertically) of his face near his right eye. I asked about the timing and reason for the medical attention and was told that Mr. Stone possibly suffered a scrape or cut during the takedown. There was no definitive answer given as to why Mr. Stone was given minor medical attention. It is standard procedure to call "Fire" (Fire Department Medics) as a precaution after a physical take down.
This latest incident isn't Mr. Stone's first arrest that led to a court appearance. On April 21, 2014 Mr. Stone faced Judge Elizabeth Rogers and accepted a plea agreement on count of prostitution. That plea agreement could prove to be a negative consideration in any future sentencing for the gym owner who also works at a local hospital according to sources who know him.
I called Stone Hard Boxing to see if the facility was still in operation and Jennifer (Employee) told me it was. After his plea agreement of April 21, Mr. Stone was stripped of his USA Boxing Arizona membership and can't enter or participate in any sanctioned USA Boxing Arizona event. His ban was administered by ranking USA Boxing National Official, Lynette Smith, no relation to me.
My heart and prayers go out to his family who must be in torture mode during this personal tragedy. It is a shame Mr. Stone followed his first error in judgment with what appears to be another huge and costly mistake.
As for specific details of the bizarre incident, Mr. Stone allegedly offered an uncover vice officer $150.00 for a sexual favor described as a "BBBJ." The officer asked the boxing mentor to meet her at a specified location. She also asked Mr. Stone if it mattered that she was 16 years old and he reportedly said no and proceeded to the designated meeting place. At the time of his arrest, Mr. Stone had $160.00 in his possession; $10.00 more than the alleged agreed upon price. Please don't write in and ask me to explain BBBJ. Thank You!
I hope the boxing community reaches out to help Mr. Stone even though the 40 year old remains unpopular with some of his employees and majority members of the boxing community. I contacted Robert Boyd, CEO of "The Streets Don't Love you back" ministry to see if his organization can intervene on Mr. Stone' behalf. Apparently, Mr. Stone has a serious problem!
Smoker Recap: Special thanks to Albert (Kroc Center in Phoenix) for inviting me to watch their May 31 smoker which showcased 25 bouts. The fight between Jovan Valenzuela (Salvation Army) vs. David Gonzalez (Phoenix Boys Center) received the trophy for best bout while Rodriguez Boxing Club (Phoenix) took the team trophy with a record of 4 – 1.
Runner-up in my opinion was the entertaining bout that pitted Nathaniel Fowler (Hook City) against Erik Munguia (Hard Knocks Boxing). Fowler won a split decision that could have gone either way. Another bout that forced me to stay awake and pay attention was the 125 lb. contest between Alejandro Campa (Knockout Boxing) and Anthony Mendez (Strong Enough Boxing. The boys mixed it up real good with Campa taking the final round to earn a split decision.
Here is a list complete list of the declared winners: Nathaniel Fowler (Hook City)-Zion Perrins (Rodriguez Boxing Club)- Xavier Eloria (Guadalupe Boxing)- Jesus Areuello (TNA)-Tyler Carlos (Fuentes Boxing)- Percy Johnson (SAR)- Marcos Castro (Knockout Boxing)-Daniel Ruelas (Rodriguez Gym) –Traversha Norwood (Sonny's Gym)-Diego Lagona (Fuentes Boxing)-Jonathan Redigeo (Top Level))- Dacanay Rieffe (IronGloves Boxing) Edwin Mendez (Broadway Boxing)-Brandon Elizalde (Rodriguez Boxing )- Brandon Mojica ( Sonny's Gym)-Victoria Gayton (Salvation Army)-Omar Chavez (Fists Fly)-Alejandro Campa (Knockout)-Jovan Valenzuela (Salvation Army)- Luis Holguin ( Rodriguez Boxing) – Edwin Ceballos( Fuentes Boxing )-Ariel Hernandez (Ramos Boxing) –Fernando Martinez (Fuentes Boxing)-Jesus Garcia (Strong Enough Boxing)-Diego Rodriguez (Hard Knocks Boxing). It was a good afternoon of amateur boxing. Richard Soto, Chief of USA Boxing AZ Officials is looking for volunteers. Please call him at 602-702-7053. Next event on tap is JO Golden Gloves Tournament action at the Arizona Event Center, June 7-8 at 2 pm both days. Ringside seating is available. Call 602-799-8536 or 602- 996-9407 for more info.
Professional Pension Fund: At the request of several professional athletes, I began an inquiry into the development of a Professional Pension Fund created by Nelson S. Faisal. I asked general questions ad received vague answers. On June 1, 2014, Mr. Faisal sent me a poorly written, in my opinion, email that instructed me to direct all of my questions to Ralph Velez, CEO of PPF Boxing Division. He went on to add that anything to do with the fund should go through their legal department for approval. It is a rather strange and alarming response, in my opinion, to a reporter's request to see a brochure explaining the nuances of the program. Also, I asked for names of Athletes and sponsors supporting the plan and the wait for some names is still ongoing.
I know Mr. Velez reads the column or knows someone who keeps tab on nationally distributed effort. , so perhaps the former boxing ring announcer will eventually enlighten everyone and answer simple questions. As to directing questions to the Organization's legal department; what is the address? It wasn't listed in his latest communiqué. I hope Mr. Faisal shares Thomas Jefferson's expressed value of a free press!
Postponement: The Iron Boy 13 boxing show scheduled for El Paso Texas has been postponed until August 8. The official explanation centers on Iron Boy's inability to secure suitable opponents at the level required by the Texas Athletic Commission and Iron Boy. This postponement will give Iron Boy more time to work on the July 26 Celebrity Theater show in concert with Top Rank Boxing. An official announcement addressing the card is expected soon, but speculation and gossip has served up the names of Trevor McCumby, Andrew Hernandez, Joey Ruelas, Alexis Zazueta, Francisco De Vaca and check out the Top Rank and Iron Boy websites to get the official skinny.
Short Jabs: All around good guy Rollin Williams lost to super middleweight Isiah McFadden in six round scrap that ended with McFadden winning a majority decision on Thursday, 6/5/14. Rollin thought he won the latter rounds, but a slow start cost him a real chance to raise his hand in victory. The bout was held at the Phoenician Resort in Phoenix and sadly, it marks Williams's second loss after his return to boxing this year. I talked to the boxing mentor (Top Level Gym) about his future in sport and he doesn't think two comeback losses are enough to throw in the towel. His effort against McFadden was a much better showing than his return to the ring bout with Joey Ruelas.
There is no quit in Rollin Williams and conditioning isn't a problem….. Rafael Rivera was on the Phoenician Resort card and was knocked out in the first round. How he was allowed to fight is a mystery……heavyweight Eddie Martinez Jr. was bumped off the card. The drop means he will have to wait to make his professional debut. What a bummer…Cameron Dunkin and Top Rank Boxing have inked highly touted welterweight Zsolt Daranyl Jr. to a professional contract. According to a press release, dated June 6, the Hungarian born fighter made his decision to turn professional when the AIBA rule changes mandated that amateurs fight without headgear. The young talented fighter is trained by 1992 Olympic Bronze Medalist Chris Johnson. No word on when he will make his debut.
More Fight News: Fan Base Promotions is dropping the idea of presenting a Boxing and MMA show (Redemption under the Tent) on July 6 at the Roadhouse in Calgary during Calgary Stampede celebration. Instead, it will be a pure boxing show. Popular Canadian superstar Steve Claggett will headline and Canadian Amateur standout Alex Rynn will make his professional debut against upset minded Kyle Oliveira. Co-main marks the return of Janks Trotter after a two year self-imposed sabbatical from boxing. He faces Phil Rose who surprised two times Olympian Adam Trupish last year……Sponsors for this under the tent show include: DHD Inc., Pyramid Interiors, Rocky Mountain Coring and Cutting, and Trinity Boxing. Andrew "Hurricane" Hernandez was talked about as a possible performer on the show, but his status if iffy at best. For more information call 403-926-0269 or go to the website: www.fanbaseboxing.com…. Until Next Time!
Related Articles: