Posted by George Hanson., Jr Esq. on Jun 23, 2011

Categories:
Featured Article
|
Comments Off

on Shutterbug—Introducing Chris "Picture Poet" Toney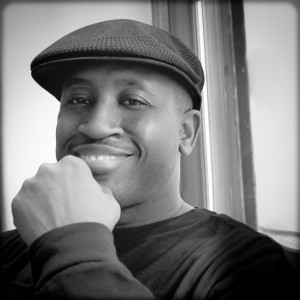 June 21, 2011
The Mouthpiece
Shutterbug—Introducing Chris "Picture Poet" Toney
By: George H. Hanson Jr., Esq.
Name: Christopher A.Toney                                                                                                                                                                       
Moniker: Picture Poet aka P2
Website: www.christoneyphotography.com
Phone number: (301) 752-7506
Boxing Photography Debut:  May 8, 2009 – The Arena, Philadelphia.                                                    
Favorite Venue: The Legendary Blue Horizon
Inspiration: Gordon Parks, Ansel Adams, Matthew Brady and Howard Schatz.
Most Admired: Naoki Fukuda, Elizabeth Guerrero, Craig Bennett and Key Fisher.                                                                                      
Highlights: ESPN's Friday Night Fights – photographed the World's First 3-D Boxing Show; Pictures of Ennis vs. Rosado – 2010 IBF USBA Fight of The Year – featured at the IBF 28th Annual Convention; Commissioned photog – The Joey Giardello 2011 Statue Dedication.
The late Gordon Parks (1912-2006) was more than an extraordinary photographer. He was also a novelist, poet, journalist, musician and film director—notable works being The Learning Tree and Shaft. Purchasing a camera in 1937, Parks got his break when Marva Louis, wife of heavyweight boxing champion Joe Louis, encouraged him to move to Chicago to open a portrait business for society women. Parks would become a freelance photographer for Vogue magazine and hold a staff job as a photographer and writer for Life magazine. His portfolio included photos chronicling fashion, sports, Broadway, poverty and racial segregation. Malcolm X, Muhammad Ali and Barbara Streisand, among many others, had their images captured by the iconic cameraman. Based on his prolific panoply of work and longevity, Parks was the Sugar Ray Robinson of photography.
Presently, legendary photog Howard Schatz is nonpareil, occupying an exalted space in photography's stratosphere. However, picture-for-picture Chris Toney is poised to be the best. Inspired by Schatz and other greats, Toney has been anointed the Floyd Mayweather Jr. of boxing photography. Like Parks, this pug shutterbug has an unparalleled passion and obsession for capturing images and stories through the lenses of a camera. I knew Toney had arrived and earned his stripes when Uncle Russell—boxing promoter J. Russell Peltz–purchased several pictures Toney had taken at one of his shows last year. Images of Marlon Brando playing Don Corleone in The Godfather skipped through my mind as Toney was now a "made man" with Peltz's blessing.
 Although success is one thing, continued success is another, but Toney's footing on the road to realizing his dream has not strayed. Confirmation of his staying power was evident in May when Toney's pictures of Derek Ennis vs. Gabriel Rosado, the 2010 USBA Fight of The Year, were selected to be used by the IBF at their annual convention in June.
Toney grew up in a family that was always taking pictures as a way to stay connected and keep track of relatives deeply rooted in Southern tradition. In the sixth grade he acquired his first camera, a Kodak box camera—the kind that you point and shoot. He recounts that developing his own negatives in a dark room at such a young age was a surreal experience. Seeing his work come alive was life-changing and he was hooked and began spending countless hours studying the work of Civil War photographer, Matthew Brady. Intrigued by how Brady was able to document history through the lenses of a camera, inspired and piqued a fire inside the young Toney.
Toney continued his passion for snapping images throughout high school and a stint in the Air Force where he worked on and flew F-16 fighter planes. It was during his time serving our country that he doled out the money for his first SLR (single lens reflex camera). It is safe to say that Toney had come a long way from his old box camera. He took a few photography courses, but found that most of what he needed to learn was in magazines—the best ones coming out of the United Kingdom. A voracious reader and autodidactic photog, Toney devoured everything contained in photography magazines, purchasing enough of them to create what he aptly states is his library on the topic.
"Photography is an art form that has to move you. If nothing else, it has to wow you. You have to feel like you were there!" exclaims Toney. Having watched the reactions of the fighters when they are viewing his pictures, there is no question that Toney is an artist of the highest order. His pictures are evocative, emotive and they tend to transport viewers to the venue and place them smack dab in the middle of the action. His work from the April 23rd  Garrett Wilson vs. Omar Sheika USBA cruiserweight title fight are some of the most exquisite and captivating fight pictures that I have ever seen. With camera in hand, Toney is a silent poet, creating visual stories that are enticing. To paraphrase the great Mike Tyson, Chris Toney's "work is impetuous, his approach to taking pictures is impregnable—Toney's just ferocious!"
"Prior to photographing professional boxing, I didn't know much about the sport except the big names – Muhammad Ali, Sugar Ray Leonard, Tommy Hearns, Marvelous Marvin Hagler, Roberto Duran, Mike Tyson" admitted Toney.  He further states, "I was surprised by how nice and polite the people are. I am touched by the human side, realizing that most are family men and women following their dreams."
It's ironic that Toney, who has spent the past 23 years in Information Technology, the last eight focused on Sales, which is predicated on understanding people, has availed himself of the same skill set in capturing images of men and women in one of the most grueling sports. If you are a fighter or promoter along the East Coast and you don't know Toney, you have been on a professional hiatus for the past two years. The ubiquitous Washington, D.C. based photographer travels the eastern corridor and is a fixture on the ring apron.
The consummate professional, Toney arrives at least two hours before the opening bout, which is no small feat since he travels three to five hours from his Maryland home to most fights. Never short on preparation, he takes time to do his homework—location, lighting, equipment, test shots, learning about the fighters and their handlers. Toney even sits-in and takes pictures of the pre-fight interviews to assess the fighters and their moods. He concedes that the initial challenge was to figure out what he was seeing and become adept at understanding and predicting fighters' movements. "I have to be in position to capture the best pictures—taking ones that are publishable."
It is impossible to find an admirer of Toney's work who doesn't believe that he is like a match at a gas station—about to blow up. The pied piper of photographers is highly regarded by his peers because of his talent and selfless nature. He's always open to helping fellow photographers, and boxers even ask for his impartial take on their fights, given his unique catbird seat. It is only a matter of time before major publications like Sports Illustrated and ESPN The Magazine come calling for Chris "Picture Poet" Toney's images to grace their pages and feed their souls.
Continue to support the sweet science, and remember, always carry your mouthpiece!
Related Articles: