Categories:
Featured Article
|
Comments Off

on The Chronicles of St. Michael – December 7, 2013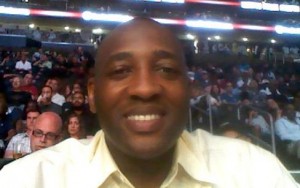 By Michael Amakor | December 12, 2013
December 7, 2013, another day that will live in infamy in the annals of boxing.
On that day, we had two excellent fight cards on rival HBO and Showtime TV networks forcing fight fans to alternate between channels so as not to miss the action.
The most impressive fight of the evening was on HBO featuring James Kirkland who unleashed the pent up rage from his recent incarceration against the previously undefeated Glen Tapia, battering Him into the ropes with vicious and concussive headshots. Tapia's corner did not throw in the towel and Tapia endured further punishment until a final withering combination of flush head shots against the ropes in the 6th round left him defenseless and almost out on his feet finally convincing the referee that he had seen enough to stop the fight.
The world of boxing breathed a collective sigh of relief when Tapia was given a clean bill after a CT scan, but it remains to be seen if he will have any fight left in him after such a ferocious beating.
Slugger Sakio Bika stayed true to form succumbing to his base instinct of swinging for the fences with every shot along with his trademark rough house tactics to defend his WBC 168lbs title for the 1st time against the seemingly overwhelmed Anthony Dirrell. Upstart Shawn Porter pressured and shocked the clueless Devon "Not So Great" Alexander into relinquishing his IBF 147lbs title. Perennial spoiler Erislandy Lara incensed the normally calm Austin Trout and backed it up by defending his WBA IBF 147lbs title.
In a battle of former champions, an inspired Paulie Malignaggi outhustled Zab Judah over 12 rounds for the NABF and NABO Welterweight titles and Brooklyn Bragging rights. At the same time on HBO, Cuba's Rigondeaux decisively outclassed former champion King Kong Agbeko over 12 dominant rounds to retain his WBA/WBO Bantamweight titles. His clinical but uninspiring performance has once again stirred up a debate and split boxing purists and others about what a boxer should be all about.
Before all these fights, we saw Mike Tyson return Evander Holyfield's ear in a commercial, so funny. TMZ.Com also released a report showing the combination of back taxes owed by Manny Pacquaio to both the IRS and Filipino tax authorities. Let's hope he can box his way out of this alarming predicament.
As usual in boxing and flying under the radar the night before was legendary Chris "The Dragon" John's sudden loss of the WBA featherweight title that he captured all the way back in 2006 and which he had previously defended a record 17 times, it is simply amazing that he held unto that title for that long.
From South Africa came a combination of bad news that Nelson Mandela a former amateur and passionate boxing enthusiast had passed, he will be missed as a former pugilist and the memories of him in pictures with Mohammed Ali, Lennox Lewis, Hagler and his interview with Larry Merchant to name a few which have been seared into our collective memories will always linger. We barely recovered from that painful head shot before we learnt that former WBO/WBU/IBA Light flyweight champion Jacob "Baby Jake" Matlala, the shortest boxing champion in history and a favorite of Mandela had also died, we will miss him as well.

Before I exit my soapbox I want to draw your attention to our recently updated Cruiserweight, African, classic fights and Hall of fame boxing pages which you must check out and remind you to Hang on to your remote as there are still many more (check) "Scheduled Fights" to close 2013 out with a bang.
Michael Amakor is the Chief Scribe of FightKings.Com. You can contact his at [email protected]
Related Articles: