Categories:
Featured Article
|
Comments Off

on Deceptive February 2014 From the Chronicles of Boxing's Saint Michael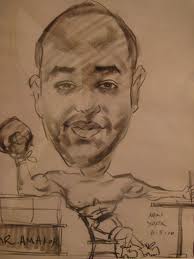 By Michael Amakor | March 6, 2014
You might have had the faint suspicion that boxing slowed down somewhat in February, but that may have been because no mega fights took place during the month to trigger your memory
Nevertheless we had several important fights featuring top rated contenders including Denton Daley who retained his NABA Cruiserweight title, Daniel Geale who seized the WBA African and IBF Pan Pacific middleweight titles, Derek Chisora who defended his WBA & WBO Heavyweight International title, Patrick Nielsen who seized the WBC Silver Middleweight title and Chris Algieri, Mateusz Masternak, Hank Lundy, Tyson Fury and defending WBA & IBO Middleweight champion Gennady Golovkin who all defeated tough opposition to position themselves for future paydays. Do not forget that we also had the ESPN's Boxcino tournament, which started in February featuring unknown but promising next generation fighters.
The indomitable, but aging former light heavyweight champion Glen Johnson made yet another comeback and demanded fights with former foes Clinton Woods and Bernard Hopkins which beggars the question whether he is motivated by the need for cash or is it as he claims about fighting for glory, what do you think.
Former heavyweight champ Oliver McCall  (57-13, 37KO's) beat Marcin Rekowski to avenge the defeat suffered by his son Elijah at his hands. Very few boxers in history can boast of such a feat, which makes him our fighter of the month and also because he is the very last of a fading generation of Heavyweights still fighting.
Judging by the faceoff between the towering Wladimir Klitschko and Alex Leapai, it is difficult not to think that we are going to see yet another listless challenger get a check for his losing effort while leaving us exasperated from watching another uneventful hwy title fight. Still, anything can happen in boxing, but maybe not this time.
Former WBA featherweight champ Antonio Cermeno was reportedly kidnapped and shot to death in his native Venezuela. We also learnt that the family of heavyweight Abdusalamov has sued the NYSAC for $100 million for negligence in the officiating of his brutal fight with Perez that that has left him paralyzed to date. There is a lot of blame to go around, firstly to Abdusalamov for not quitting like the Hands of Stone, secondly to his corner for blindly doing their job and finally to the referee, ring physician and officials for allowing that brutal fight to continue. These issues and views will certainly be argued in court but there is no escaping the fact that boxing is an unforgiving brutal sport that takes no prisoners, it is the hurt business.
The Light Heavyweight division is bubbling with excitement as IBF champ Bernard Hopkins and IBO/WBA Champ Beibut Shumenov are scheduled to collide in a unification bout. We can only salivate about potential fights between the winner of that fight and rival knockout artists Sergei Kovalev and Stevenson. Can the geriatric Hopkins shock us again or will his luck run out against the formidable Shumenov, we shall find out on April 19.

Just when you least expect, Floyd Mayweather surprises, this time by signing on to the fight Argentinian Slugger Marcos Maidana fresh off his punishing deconstruction of Broner instead of fighting perceived soft touch Amir Khan. Whatever your thoughts about this fight you know Maidana is coming to fight and many experts think he has the style to beat Mayweather, what do you think?
Boxing's March Madness has already begun, See you in APRIL.
Related Articles: