Categories:
Other News
|
Comments Off

on FightKings.Com Launches Mobile App
FightKings.Com launched its first app "FightKings Boxing" which gives boxing fans the ability to view its content right from their iPhone, iPad, and iPod touch. Subscribers will have access to FightKings in-depth stories and fan oriented reports, stunning ringside photos, link to its radio episodes, rich multimedia content and access to its vast archive of articles and memorabilia especially adapted for the iPhone, iPad and iPod touch.
FightKings which has been reporting about boxing since 2003, recently redesigned its website to provide a more interactive boxing experience to its fans back in 2010, and is now on its second campaign for the market of boxing fans.
Michael Amakor, the Chief Scribe, of fightkings.com in remarks about the app said: "We have developed a new way to deliver our online content to boxing fans, as we act to maintain our supremacy against the competing horde of third generation websites cutting into our once dominant position in delivering boxing news about the closet classics". "We look forward to connecting with even more boxing fans who will get their boxing fix with the latest gossip, boxing news, fight updates, fight clips, ringside audio & access to Fightkings Radio episodes featuring guest fighters directly through the FightKings App, declared Mr. Amakor.
"FightKings Boxing" is an extension of the FightKings website that is conveniently available to mobile users.  You can now easily access real-time FightKings articles anytime and anywhere!" said CodeMates.com the developer and technical consultant to FightKings.
The FightKings App is available from the App Store on iPhone and iPod touch, or at www.itunes.com/appstore for just $1.99.
"But not for long", declared Mr. Amakor with a grin, "Get the app now before the price changes due to guaranteed demand!".
ON FIGHTKINGS YOU HAVE ACCESS TO:
Hundreds of recent and past articles, press releases and other commentaries authored by FightKing's fiercely independent team of fanatical boxing writers and the best publicists in boxing today.
FightKings Radio an internet radio show featuring the Fightkings reporting team with boxers and other specialists and technicians from the world of boxing.
FightKings TV which features interviews, fight clips, promos and analysis from and about the best fights on television and other non televised closet classics in boxing.
Ringside Commentary by the fightkings reporting crew streamed live from ringside. And Hundreds of photos, posters and many more interesting artifacts from the sport all accessible directly from your phone.
For more information please contact Michael Amakor at 240 491-2158 or by email at [email protected] or visit the app store at http://itunes.apple.com/us/app/fightkings-boxing/id513920727?mt=8
FIGHTKINGS BOXING MOBILE APP PHOTOS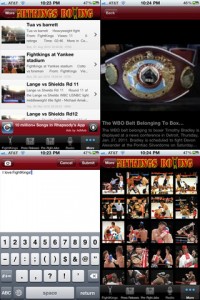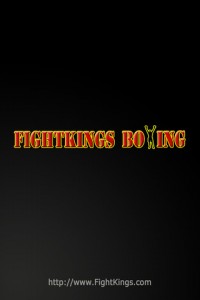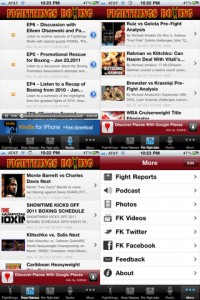 Related Articles: