Categories:
Pre-Fight Jabs
|
Comments Off

on Padua: I'll finish the work that Nonito began
Report and potos by Pepe Rodríguez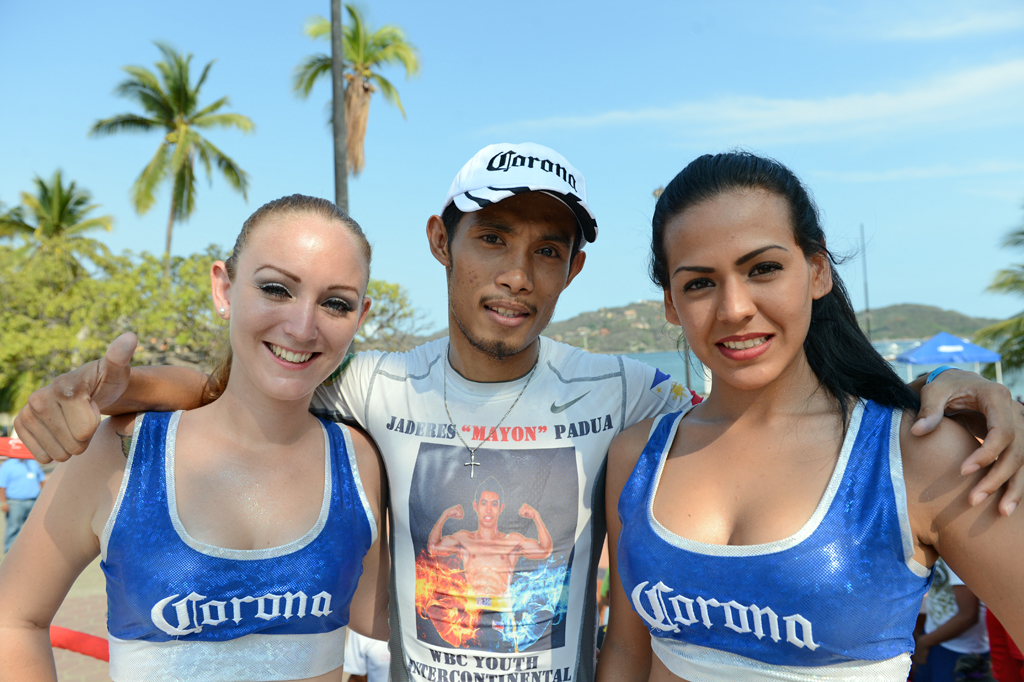 Jaderes Padua, who keeps throwing threats in his remarks, said yesterday after the public workout: I'm in Mexico to beat "Kochulito" Montiel.
Mexican Fernando Montiel and Philippino Jaredes Padua, will put this Saturday on the line, the WBC Super Bantamweight International title, at the Sports Complex of the Azul Ixtapa hotel in Zihuatanejo Mexico.
Padua, who showed speed and accuracy in the public workout, said he came to Mexico with one objective; to prove himself that he is a good fighter, but mostly fulfill a promise he made to his friend Noniito Donaire, who gave him great tips to knock out Montiel. And added: "I have three goals in this new visit to Mexico: Knockout, Withdraw Montiel, and enjoy a relaxing holiday", then return to the Philippines to give thanks to Nonito for the advice, that I am sure will be very useful to succeed and add another belt to my collection".
This afternoon will be held the final press conference where the stars of the evening, which has been called "Ixtapa de Kochulito", will attend.
Watch the fight at www.wbcboxing.tv
Related Articles: