Categories:
Pre-Fight Jabs
|
Comments Off

on Roy Jones vs Glen Johnson Pre-Fight Analysis
By Michael Amakor | September 2004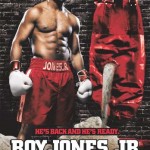 On September 25, 2004 former undisputed Light Heavyweight King Roy Jones challenges Glen Johnson for the IBF Light Heavyweight Crown.
Most boxing experts and odd makers naturally have Roy Jones as a 6 to 1 favorite to win this fight, and as is typical with most of Jones fights the promoters even go to the extent of not including Johnson's picture in the fight poster.
Roy beat Bernard Hopkins to seize the IBF Middleweight weight crown back in 1993, it took Glen about 47 fights and 9 losses before he finally captured a title when he competed against Clinton Woods for the IBF Light Heavyweight crown in 2003. Most of Johnson's losses were against foes Jones handily beat; comparing both fighters' records leaves no doubt that Jones will use a combination of speed, skill, power and ring generalship to overwhelm Johnson even on his best day.
However, the missing part of the equation in analyzing this fight is Roy Jones's desire, he reached the peak of his boxing career by out-pointing John Ruiz for the WBA heavyweight title in a most superb display of boxing skill and ability. To achieve that feat he had to blow up in weight from a 175 pounds to a 193 (Cruiserweight) pound heavyweight, although successful in his quest, he bypassed the entire Cruiserweight division to a Heavyweight crown he had no intention of defending, and please do not mention the much publicized fight with Tyson, it was never going to happen. 
Instead he lost nearly 20 pounds to come back down to defend his Light Heavyweight titles against Tarver who beat him the first time despite the judges decision to the contrary, and knocked him out outright in the rematch. Most fans were shocked at how weak he had become but it should not have been a surprise to boxing experts.
Boxers who disregard the unwritten rules of boxing by moving up and down in weight at will end up paying a huge price through a humiliating Kayo that suddenly has them contemplating retirement. Boxing history is replete with fighters like Shane Mosley, James Toney, and Oscar De la Hoya to name a few, who thought the could just blow up or lose weight before scheduled fights. Each fought either way above their natural weight class or far below it, all suffered shocking losses that dealt heavy blows to their pride, legacy, and gained them an invaluable lesson in boxing mechanics.
Boxing requires absolute dedication from its subjects, any fighter who thinks otherwise usually ends up staring upwards at a referee counting him out after getting discombobulated from a fusillade of punches. Roy Jones has too many things going on in his life right now to focus on his boxing career, he has money, a movie career, and a promotional deal with HBO as well as replacing Big George Foreman as a ringside commentator for HBO.
Yes, nobody gives Glen Johnson a chance, but anything can happen in boxing, and the underdog could make a roar so sudden we could be scratching our heads wondering what happened.
Perhaps it may be time for full time boxers to punch out unfocused multi-careered superstar boxers out of the sport for good, but then, Jones may still have the eye of the tiger, We shall see.
October 1, 2005 Update
Foreword: Today October 1, Roy Jones takes on Antonio Tarver in a trilogy to settle their score after splitting fights against each other. I sought to write another pre-fight analysis about it, but instead dug up my past analysis of Jones last fight against Glen Johnson, simply because the facts and the outcome of this trilogy have already been pre-determined by the facts below.
Authors Conclusion: To make a long story short Jones got brutally knocked out by Glen Johnson in the ninth round of this fight back in 2004. He took a year off, and has now decided to redeem himself and has even re-hired his former trainer (dad) to help with his training camp.
For the record I think Roy Jones is an exceptional fighter and a living legend. But boxers usually do not recover from two brutal and successive knockouts,  added to this is the fact that he took a year off and is coming back center stage against an active and venomous veteran who has gone twenty four hard rounds since his departure. These facts have led me to conclude that Roy Jones will lose this fight big time, he may not even make it to the final round.
Punch On.
Related Articles: