Categories:
Pre-Fight Jabs
|
Comments Off

on Zuhdi v. Jurado/The Fight For Glory Main Event
Zuhdi v. Jurado/The Fight For Glory Main Event: WBU World Championship Title Fight September 20, 2012, 7:00 p.m. at the Cox Center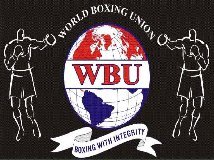 Not since the first right cross landed under the Marquess of Queensbury rules of boxing in 1867, have Oklahoma City fans of the sport been prepared for the purposeful pummeling of pounding punches or the perfection of prevailing performance as hometown favorite Noah Zuhdi, both practiced and prepared, attempts to pick to pieces German Jurado in order to prevail in a world title prizefight to be held September 20 at the Cox Convention Center, beginning at 7:00.
For even the most casual boxing fan, this event, known as "The Fight For Glory," carries important historical significance – it's the first world title fight in the Oklahoma City area in over forty years and is OKC's first ever WBU title fight, the sanctioning organization about which was represented in the true life story "The Fighter."
In the red corner we find Oklahoma City native Noah Zuhdi (15-1, 12 KOs), who, from his days playing basketball at Heritage Hall through becoming the current USA Oklahoma Lightweight Champion, has impressed local sports fans with his athletic skills, grim determination and clean sportsmanship. "I've always been taught to set a goal, devise a plan to reach that goal, and do all I can as a man to achieve it." Zuhdi said.
In 2001, Zuhdi was nominated for the McDonald's High School All American basketball team and played at the college level for four years before graduating from St, Gregory's as an NAIA Academic All American with a degree in Business Management. From this point, Zuhdi decided to boldly go where none had gone before – he decided to train and fight as a professional boxer at the same time he entered the University of Oklahoma School of Law. "I just could never see myself leaving the world of athletics," Zuhdi said. "So I trained throughout law school, winning seven of my professional bouts while still in school."
Zuhdi currently practices law while continuing to pursue his dreams inside the ring. "Whether I'm in court or putting on the boxing gloves, I look at each challenge as an opportunity," he said.
Respect for Zuhdi from those in the fighting world is widespread. "Noah Zuhdi is one of the brightest young boxing talents to come out of Oklahoma in decades. Not only are his boxing skills and work ethics some of the best I have ever witnessed, but his character is beyond reproach," said Joe Miller, executive director of the Oklahoma State Athletic Commission, "He wants to become a world champion boxer and in addition to that, he has followed in his father's footsteps and has become an attorney. I have no doubt he will someday attain the goals he has set for himself. He truly makes the Oklahoma State Athletic Commission proud."
Today, as Zuhdi heads into what could be the toughest fight of his career, he explains his theory of achieving success. "To become world champion, one must have the overwhelming desire to push himself to the limit each day in hopes of reaching one's potential emotionally, mentally, physically and spiritually," Zuhdi stated. "He must be resilient when faced with adversity and stop at nothing within his ethical and moral boundaries to reach new heights. At times when others buckle under pressure, a world champion embraces all challenges. He must display discipline, focus and will power in all facets of life to provide him with the best possibility to succeed."
In the blue corner is German Jurado (12-2, 4 KOs), a Panamanian purveyor of powerful portent, who, while unknown to most American boxer fans, brings a reputation of rugged aggression. Jurado's native homeland also boasts a distinction of producing many world champions and in fact, had the first world champion ever in Latin America.
So much has been made of this fight on a national basis that the event and Zuhdi himself have attracted the attention of noted documentary filmmaker Drew Painter, currently affiliated with HGTV, who will be arriving in Oklahoma City to chronicle Zuhdi's preparation for the bout.  "In my entire life I have never heard of a championship boxer who is also a member of the local bar association," Painter said. "After speaking with Noah and researching the progress occurring in Oklahoma City, I decided both would be worthy subjects for a documentary film."
A strong under card will support the title fight. Super Middleweight boxer Bo Gibbs, originally from Maysville, Oklahoma, has a professional record of 6-0 with four KOs. Gibbs has racked up numerous noteworthy accomplishments in the sport, including two NABC National Golden Gloves Championships. Gibbs will be fighting Lyle Barron of Tulsa, Oklahoma.
Also on the under card is Antonio Mays (2-0, 1 KO) versus Darren DeLaune from Okmulgee, OK (1-0, 1 KO). Mays, from Oklahoma City, started boxing at the age of six and has an amateur record of 48-7. DeLaune, won his first professional fight by first round knock out on June 16, 2012. Another under card bout will feature Flyweight Vincente Hernandez (3-1, 1 KO) vs Octavio Garay. Leading off the night of boxing will be Heavyweight Ron "The Iceman" Aubrey (11-3-1, 11 KOs), a former hockey star, who is fighting Jason Nicholson (18-30, 10 KOs), of Tulsa, OK.
For tickets to the Zuhdi/Jurado WBU title fight with four undercard bouts call 866.966.1777 or visit www.ticketstorm.com. For more information about the fights, Zuhdi or the fight card, please visit our web site at www.catboxentertainment.com or call 405.445.2507.
Related Articles: