Categories:
Featured Article
|
Comments Off

on What I Remember Most About "SMOKIN' JOE
By Jim Amato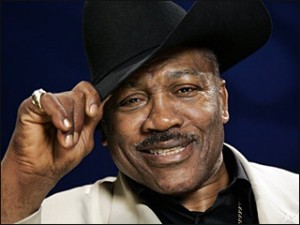 sport of boxing lost a true legend with the passing of former heavyweight champion Joe Frazier. So much of my early days following boxing had to do with Joe Frazier. I was only ten years old when he won the Olympic Gold Medal in 1964. I remember how impressed I was seeing a photo of a smiling Frazier with his hands raised above his head in the sports page.This was after halting the rugged George Chuvalo in 1967. This was the same Chuvalo who went the distance with Muhammad Ali in a title fight the year before. I knew then Frazier would be a champion one day.
I remember when Ali was stripped of his title and Joe was held out of the WBA Eight Man Elimination tourney by his astute manager Yancey Durham. Joe would then beat the large but clever Buster Mathis to win title recognition in New York and Pennsylvania. When the dust settled in the eight man box off,Jimmy Ellis had emerged as the WBA champion. In February of 1970 Frazier stopped the courageous Ellis to become the undisputed heavyweight champion. BUT…Muhammad Ali was coming out of exile. For Frazier to be regarded as the true champion he had to defeat Ali. The table was now set for the "showdown" between Ali and Frazier.
After Joe Frazier defeated Muhammad Ali in their March 8, 1971 classic, in my eyes he was never the same. He had future moments, the win over Quarry, the "Thrilla in Manila "but for all intents and purposes, Joe left his soul in that Madison Square Garden ring. I have followed boxing for over forty years. In that time I have seen so many game warriors. I've seen men die in the ring, become disabled or suffer post career dementia.
For all the horrible things I've seen one fight will always stand out for me. The first bout between Frazier and Ali was the Fight of the Century. Please have no doubt about it. In that fight I have never seen a boxer with such a will to win then Joe Frazier had that night. He was NOT going to be denied. Ali could have had a tire iron and a billy club in the ring with him that night and he still would have lost.
That night Joe Frazier could have held his own with any heavyweight that ever lived. On that glorious evening Joe Frazier was GREAT ! That is how I'll always remember Joe Frazier.
Related Articles: